January 14, 2023
University Life: An Emotional Snapshot
Before I bid farewell to these four fruitful and eventful years, I would like to commemorate all that university has gifted me - in all its highs and lows. Here's an emotional snapshot into the past four years of my life at uni.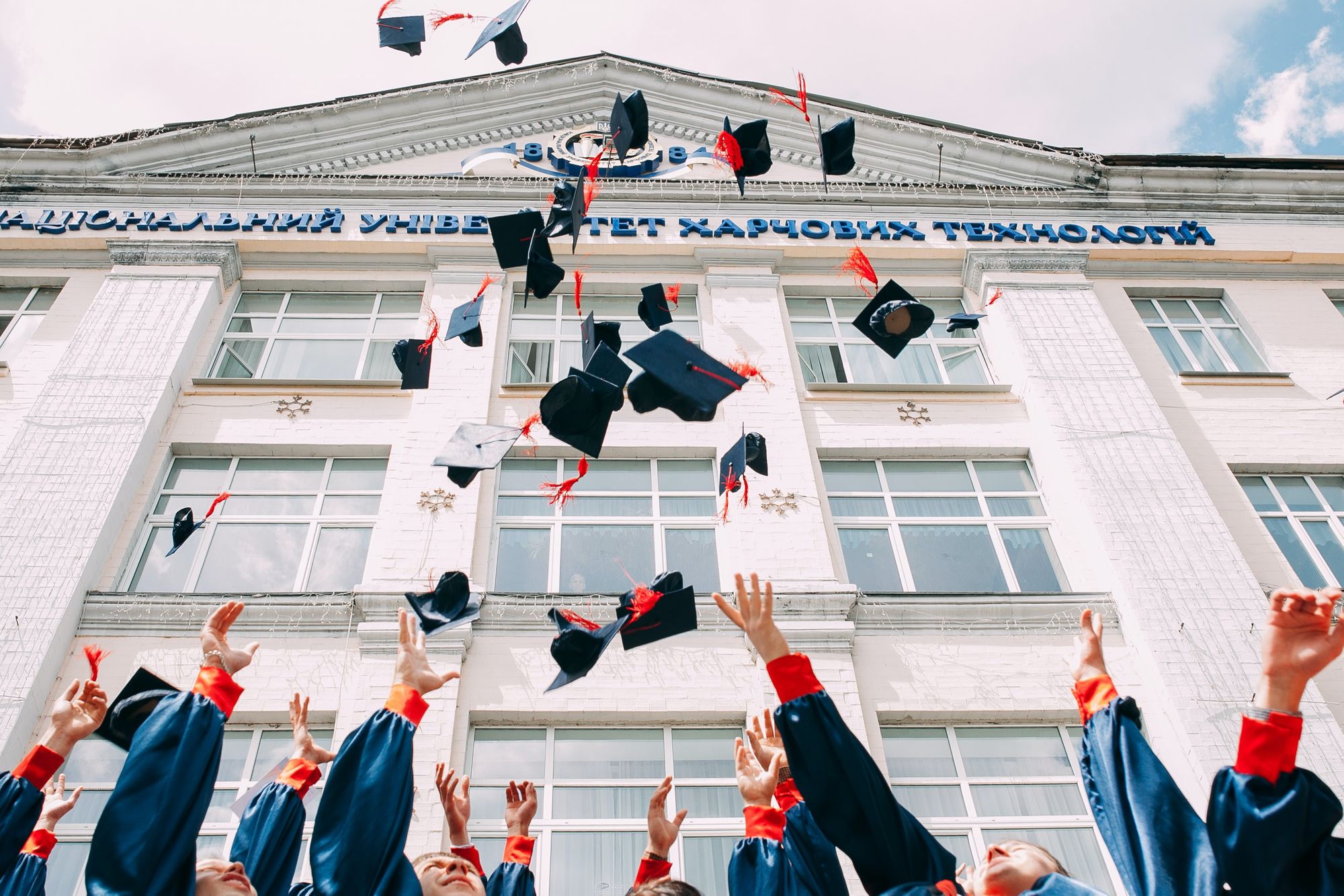 University lasted four years. Some dread their university days coming to an end, for its end would mean facing the inevitable need to usher in the intimidating demands of adulthood. Others welcome the transition into life after more than a decade of formal education, excited to truly live the way they want, free of the constraints and routines of university life.
I belong to the second group. Although I very much enjoyed the safety net that university has offered me to fully experiment and grow, I am ready to explore my next chapter in life, and to seek new adventures that life is willing to throw at me. But before I bid farewell to these four fruitful and eventful years, I would like to commemorate all that university has gifted me - all its highs and lows.
In this essay, which is an emotional snapshot into my four years at university, I attempt to:
Distill every year of university into one paragraph each
Chart the emotions (when I felt anxious, elated, content, fearful, etc.) that characterised my journey here
List the most surprising things I learned about myself
Identify all the things I wish I did differently
Articulate the directives I want to take forward
Note the things I want to accomplish next
In sum, university was all about learning how to navigate new friendships and old ones; navigating unhealthy and competitive comparisons with others and coping with stress; identifying concretely my strengths and weaknesses; and defining for myself the kind of life I want to aspire towards.
(If you're new here, hello! My name is Shiying. I am currently an Analyst at Costello Medical, a healthcare consulting firm. I graduated from the National University of Singapore with a B.A in Global Studies and a minor in Public Health. You can say hi or read more about my profile here!)
Could you provide a quick glimpse into each year at university?

Year 1 (2018/19) was an excited, nervous and anxious beginning all rolled into one. It was all about testing the turbulent waters of transitioning into university, making friends, joining new interest groups and just really trying to find my own place. I recall feeling shy as I made new friends, nervous when I stepped out of my comfort zone to try a new sport, and anxious when I signed up for one too many events that I could not keep up with. It was also the year I spent a significant amount of my summer break in China: first at Zhejiang University for a short exchange programme, followed by Peking University for summer school. I ended the academic year with Orientation Week for the incoming freshmen at the University Scholars Programme (USP; also my residential college), which was incredibly fun and ended up being key to solidifying friendships made in a very uncertain first year.
Year 2 (2019/20) was spent really focusing on research, the public health interest group I started and building my leadership portfolio as Producer in a theatre production group at USP. All I knew was wanting to put myself in good stead for internship applications the following year, while also trying to prove to myself that I was capable of producing high quality work and leading big teams. I also tried for and received the Laidlaw Research Scholarship in 2020! Filled with anticipation in carrying out a region-focused research project on antimicrobial resistance during the summer, all plans were effectively disrupted due to the COVID-19 pandemic. With Singapore entering its Circuit Breaker (our version of a lockdown), the stress that came with managing an uncertain pandemic situation could not be overstated. In the midst of all the uncertainty, I decided to (and was lucky enough to be able to) draw a comic raising awareness about antimicrobial resistance and start writing about public health on my blog.
Year 3 (2020/21) was the year I diverted some attention away from school to focus on writing online. I had a secured an internship at a local hospital and was confident that I'd be able to manage my grades well. Where writing was concerned, I knew that I wanted to write a series of profile pieces on public health professionals who inspire me - which would provide me both the exposure to brilliant minds as well as the accountability of putting nothing less than good writing out there. This became one of the best decisions in my life. I went from becoming a nervous student fumbling with her interview notes while simultaneously trying to stay attentive to my subject, to ending my third year with a part-time science communications gig with two scientists I deeply admire.
To say that I was over the moon to be offered such an opportunity would be an understatement. The process also affirmed that I can write, and I do enjoy it so much. This was also the year I went through a break-up. And following a 3-month hospital administration internship that I did not enjoy,  coupled with the process of nursing my heartbreak and the daily fulfilment I got from writing part-time helped crystalised my priorities once more - I turned my attention away from public sector jobs towards those that greatly involved writing and research in the private sector instead.
Year 4 (2021/22) was the year I set my foot down and thought deeply about what I wanted- from my career, my romantic relationships, my friendships and most importantly- my relationship with myself. It was a period of great stress, and the year flew by in a whirl. Yet, the year was made special by many peak moments - reconnecting with old friends, making new ones, writing my honours thesis on vaccine equity (woohoo), giving romantic relationships another try and taking better care of myself. I chased after the job of my dreams and decided I will no longer settle for less.
What were the emotions that characterised my college journey?
With some semblance of a chronological order:
Sheer joy and excitement at making friends who were kind, ambitious, funny and genuine to ride the rollercoaster that is college, together.
Belonging and happiness with my suitemates and housemates at USP.
Uncertainty and insecurity from (1) pursuing my own goals and interests that were distinctively different from that of my peers; (2) focusing so much on the process of doing and learning while neglecting the value of defining specific endpoints (i.e job, research publication) to work towards.
Confidence from having my contributions and views valued by classmates and professors (whom I thought were brilliant).
Feelings of inadequacy and insecurity from not being able to do it all: dress well, exercise regularly, do well in all my classes, nurture the relationships important to me, all at the same time.
Contentment with putting my best foot forward for the endeavours I chose to strive for.
Discomfort from going out of my comfort zone (WCT, USTrack and Field, USProductions, etc.) and the sheer happiness and feelings of accomplishment from having surmounted said challenges.
Confidence at having my skills affirmed: writing, research, mentoring my juniors, being a good friend, being a good daughter.
Relief at earning my own pocket money to fund my own self-care and invest in my own growth.
Navigating a whole spectrum of emotions when my first romantic relationship came to an end.
Moving between confidence and uncertainty in seeing new people and experiencing love again.
Empowered and humbled from learning all over again about how to be my own best friend, and how to be a good, supportive partner.
Excitement and wonder from the intimate, soulful connection that comes with being seen, and appreciated for all that I am, by another person.
Deep joy when I'm writing and doing research; when I'm laughing with my friends and family; and when I achieved the goals I set out to attain.
The rollercoaster that is distress, anxiety, determination and fear, which came with cycling through job listings and ultimately realising that there were only few job options that made my heart sing.
Let's not forget the ever-present dread that I may end up in a job I hate after I graduate.
Relief and absolute joy when I received a job offer from my first-choice company.
Excitement for what is to come after university (yes, we end on a high note)!

What are the most surprising things you learned about yourself?
I really, really love taking walks. Walks are restorative and healing in a way like nothing else.
I need time by myself- a lot of it.
I am capable of both the arts and the sciences, but not so much in commerce, hahaha
What are the things you knew about yourself all along, and college days just confirmed them?
I prefer being on my own and intimate one-to-ones to large groups.
My preference for harmony tends me towards people-pleasing, a tendency I am practising to notice and put my own needs first when necessary.
While I am adept at both quantitative and qualitative work, I have a stronger preference for qualitative work, especially those related to humans and human systems (e.g. I grasp topics like global governance and health systems more quickly and intuitively than epidemiology and biostatistics).
I can write - for both public consumption (my blog and popular science) and an academic audience (school papers and research).
I can conduct interviews - I've got an affinity for connecting with others, but never really used this skill with professionals whom I thought were out of my reach, until I did.
I deserve the best (like anyone else, really), and that I should always shoot for the stars.
What are some things you wish you did differently?
I wish I developed more empathy for my parents earlier. I wished I listened and honoured their views more.
I wish I gave myself the gift of rest. Massages, tea and time spent simply being still with my thoughts. In a related vein, I wish I was softer on myself. Life would have been a lot less stressful if I cared less about what others thought about me.
I wish I committed to regular rigorous exercise much earlier.
I wish I picked my role models more wisely, and questioned the views of others more rigorously.
I wish I read more books.
I wish I thought more deeply about the things I wanted, and to go after them- sooner.
I wished I made more public health cheatsheets and notes as handy reference materials that can be used over and over again. Public health is such a broad and diverse field (one of the reasons why I love it), and with topics so interconnected, it would have been so helpful to quickly pull up some notes.
Talk to more seniors. I've already done a fair bit of this, but it would have been great to connect with others outside my interests.
What are some directives you want to take forward?
I write best when I'm well-rested, and when I have a soft, flexible deadline. While I may still be able to produce high-quality work under time pressure, it's helpful to keep in mind that it may not be the most creative or inspiring piece.
I'm more motivated to work when I haven't told others about my goals yet.
I tend to overestimate how much I can do. I should thus always factor in buffer time for rest.
Focus on just a few things and do them well.
Vulnerability sets the foundation for intimacy. I should try my best to be vulnerable and cry on a trusted person's shoulder, all the while reminding myself that I don't need to go through hard times alone.
All of us have the gift of intuition. So, listen to your gut and body, everytime.
My emotions are windows into my wants and needs. Instead of ignoring them, I will allow myself to feel and honour them. After that, I can proceed to figure out what's wrong and solve the problem.
As I progress through life, what I want, and need, will change.

What do you want to accomplish in the next five years?
Keeping in mind that I'm more motivated to work when I haven't shared my goals with others yet, here is tiny glimpse into what I'm excited about:
I want to consistently produce high quality work in the healthcare and scientific writing industry
I want to publish a series of articles on areas of interest outside my full-time job
I want to write an article with Maria Popova
And that's it- four years of university summarised into one article :) Thank you for reading, and here's to a most fulfilling and invigorating next four years!
Note: Thank you Jet, Chinni, Jing Yi and Venny for providing your thoughts on this piece!
Stay updated on the best insights from public health professionals.