April 3, 2020
The Politics of Epidemics: Survival of the Richest?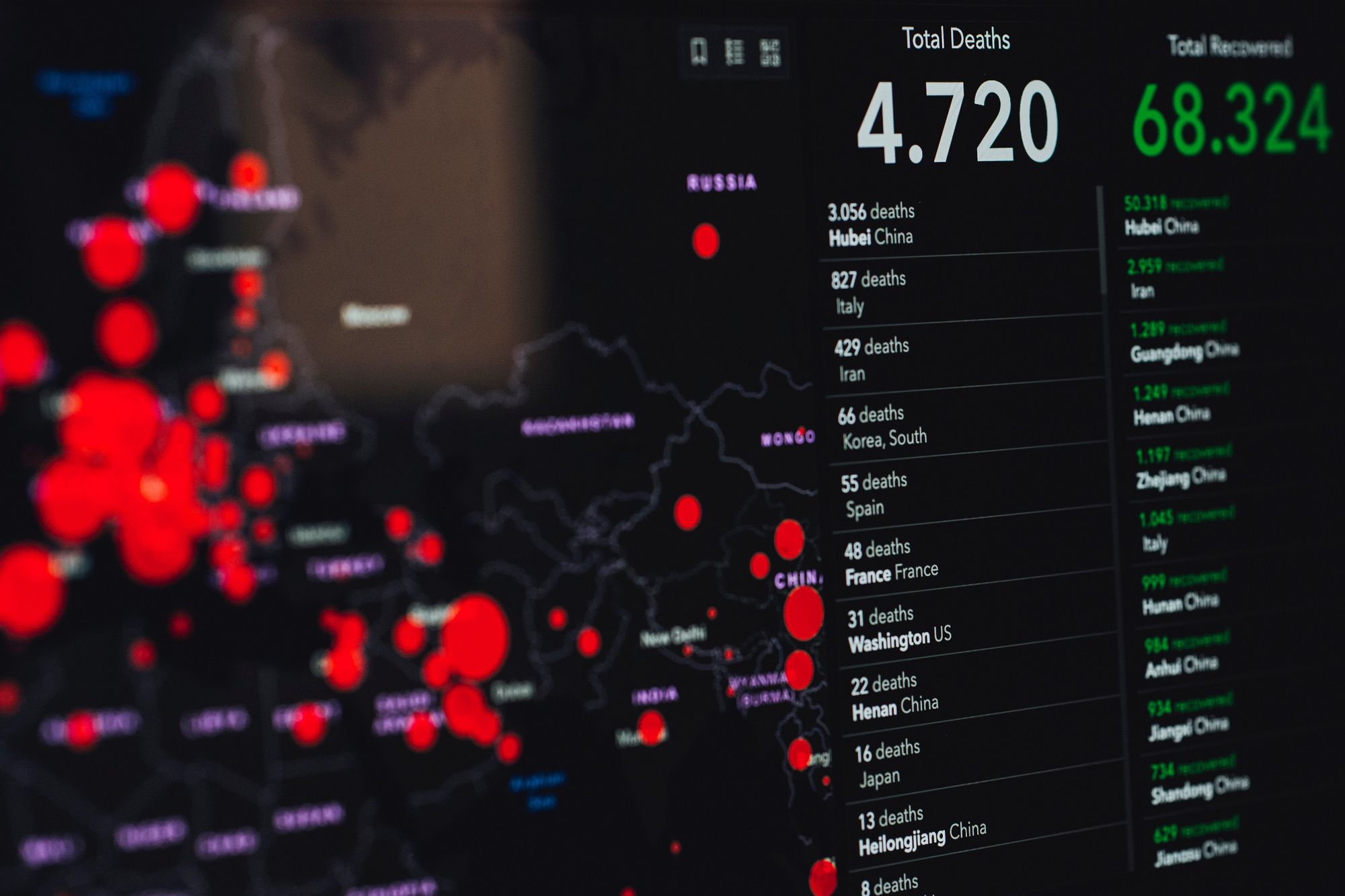 We care a lot about politics. Viruses and bacteria that cause fast-spreading infectious diseases don't. What happens when we let politics get in the way of a new epidemic?
During a disease outbreak, countries need to work closely together to prevent an epidemic from evolving into a pandemic. One of the first things they are expected to do is to share information, and the most crucial information is about the disease itself.
When Epidemics Become Political
Yes, during an outbreak, countries need to coordinate the sharing of biological samples. Biological samples include things such as antigens, antibodies and nucleic acids. Scientists need them to develop vaccines, diagnostics and other treatment products to manage the disease (1). The World Health Organization (WHO) is responsible for coordinating such efforts (2).
The faster the samples are shared, the faster the authorities can mount an effective response. Given the need for speed, it doesn't make sense for a country not to share their samples, right?
Well, in 2007, during the spread of fast-mutating H5N1 avian influenza, Indonesia did the exactly that: they withheld virus samples from WHO. As one of the countries with the highest number of fatalities, Indonesia's decision had jeopardised global surveillance efforts. Without access to Indonesia's virus strains, the development of treatment strategies to the outbreak across the globe slowed (3).
Yet, Indonesia had a perfectly good reason to hold on to its virus samples. As a low-middle income country (LMIC), the government was concerned that in return for providing free samples to the WHO, developed countries would roll out vaccines and other treatment products that would ultimately be too expensive for the country to afford.
Survival of the Richest
And Indonesia's concerns are founded. Pharmaceutical companies have applied for patents on modified virus strains shared through WHO without the consent of donating countries. They are granted free access to use the samples supplied by countries, patent their new products and sell them at prices too expensive for developing countries to afford, even during emergency outbreak situations.
The inequalities that exist in epidemic and pandemic management don't stop there. If you're from a developed country and a flu pandemic were to occur in the next few months, you would probably be fine. Chances are, your country has pre-ordered your vaccines for an impending flu pandemic (4).
The H1N1 pandemic in 2009 revealed that developed countries had already "placed large advance orders" for vaccines against the new flu virus. Companies can only manufacture so much, and developed countries have already pre-ordered most of what they can manufacture. Where does that leave LMICs like Indonesia?
Indonesia's actions hinted at something deeper within the global health system: the problem of equal access.
Slow steps towards equity
Are there any international laws in place that offer LMICs access to treatment should a full-scale pandemic occur?
The WHO has often cited the Nagoya Protocol (NP) under the Convention on Biological Diversity (CBD) . The NP is "an access and benefit-sharing instrument that governs the international sharing of genetic resources."
However, the CBD was developed to help developing countries rich in biological diversity protect their resources from exploitation for profit from other countries. The core of the NP lies in channelling benefits gained into environmental conservation efforts. It was not drafted to regulate the sharing of virus samples during a global health emergency (3). The NP fails to address the time-sensitive and collaborative needs when managing a fast-developing global disease outbreak (5).
With that said, WHO is currently developing a tool to help parties negotiate terms of exchange between the provider and recipients of biological samples to ensure that interests are protected (2).
The international community's last resort would be to appeal to developed countries and pharmaceutical companies for assistance. During the 2009 H1N1 outbreak, WHO and the UN had appealed to pharma giants Sanofi-Aventis and GlaxoSmithKline, who in turn have agreed to donate 150 million doses of the vaccine to LMICs. Even then, the donations were not enough (6).
Mounting an efficient response to a future pandemic requires coordination of the biggest and most rapid scale. In this article, we have seen how politics and the problem of equitable access can threaten the response to a fast-spreading infectious disease. There remains much to be done before equitable access to resources can be achieved. As for WHO's most recent instalment to help countries negotiate for equitable access to resources, its outcomes remain to be seen.
References
Stay updated on the best insights from public health professionals.