October 7, 2020
On Corporate Communications, Business and Purpose in Healthcare with Ho Whei Chern
What does corp comms look like in healthcare? How might we balance private profit and public good to ensure long-term sustainability? What role can the private sector play to advance UHC?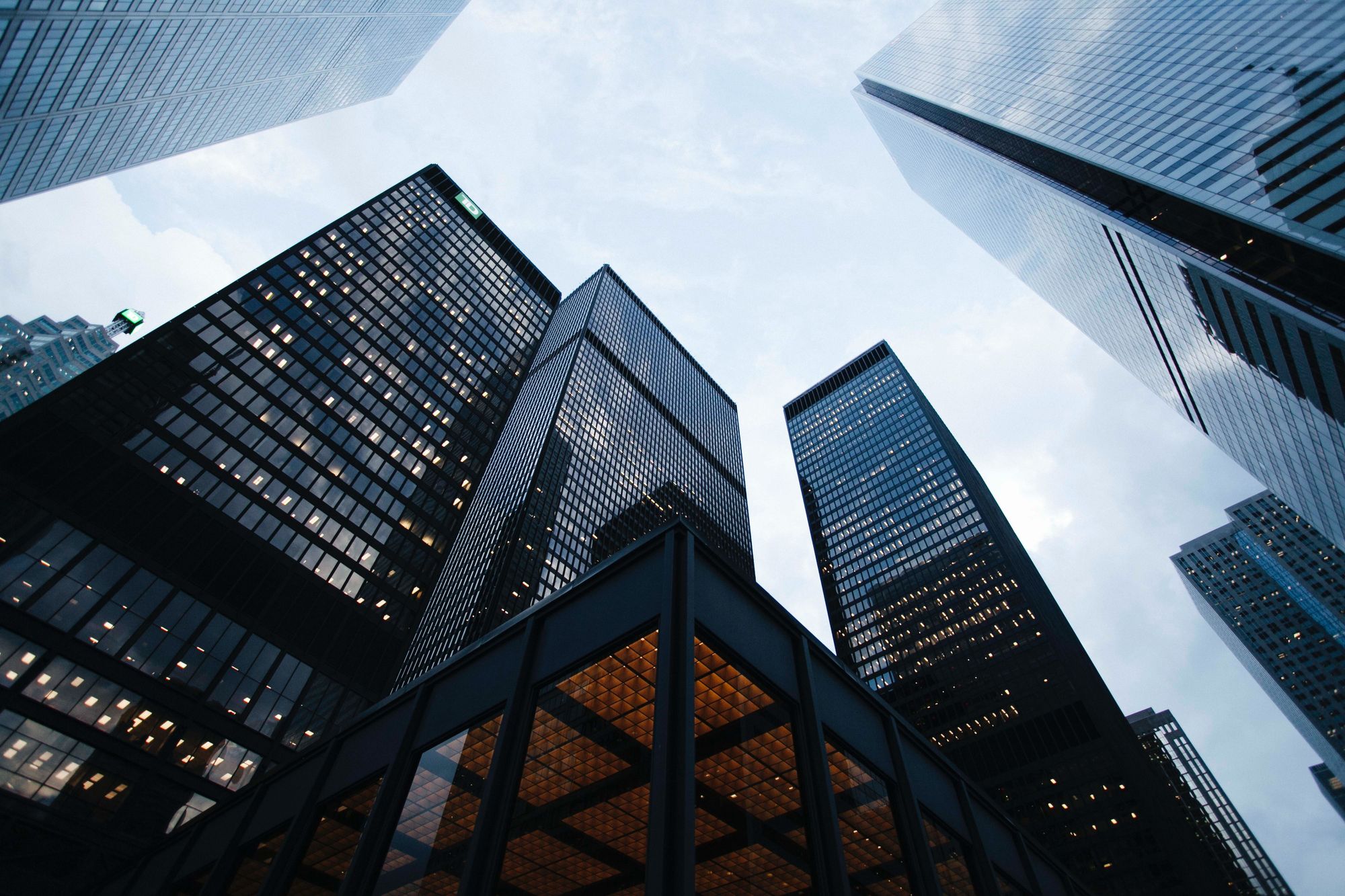 This article is part of the Public Health People series where I meet with different public health professionals from all around the globe. Join me in exploring the greatest insights from their fields, their passion projects and their principles for both work and life.
Today we meet with Ho Whei Chern, currently Head of Corporate Communications at Fullerton Health. Chern's portfolio in the healthcare industry is impressive. She has worked for the National Kidney Foundation, Parkway Group Healthcare, Sengkang General Hospital and Farrer Park Hospital before making the shift to Fullerton Health. A firm believer in the power of business and innovation in healthcare, Chern offers a wealth of insights informed by years of experience that span the public and private sector.
If you are unaware, here's a quick breakdown of what the corporate communications department is responsible for. They are to:
Manage matters related to corporate branding and identity, execution & planning of corporate events, organisation publications and newsletters etc.
Establish and enhance relations with stakeholders and media agencies to position the organisation positively.
Manage messaging, visuals and collaterals to improve patient relations and satisfaction.
Work with HR to facilitate internal communications to enhance employee relations.
Manage media relations which can include media briefings, interviews and events.
Manage the organisation's crisis communications.
After graduating from NUS with a degree in Business, Chern had not considered going into healthcare. Yet, she always found her way back into the industry. When probed further, she attributes her affinity with the sector to her upbringing. Her father was one of the first occupational therapists in Singapore, and her mother was a nurse. "Healthcare really is a special industry. People working here are just so different," she says. "They've got this sense of purpose you can't find anywhere else. And whatever you do here, it impacts lives."
Chern was happy to shed the spotlight on corporate communications. "It's such a crucial role that doesn't get a lot of attention," she says. "Some people within the organisation don't even know what it is that we do!" Read on for some of Chern's best practices in both her professional and personal life, insider insights from her field and a glimpse into her own journey in healthcare. You can also find a list of her favourite reads at the end of this article.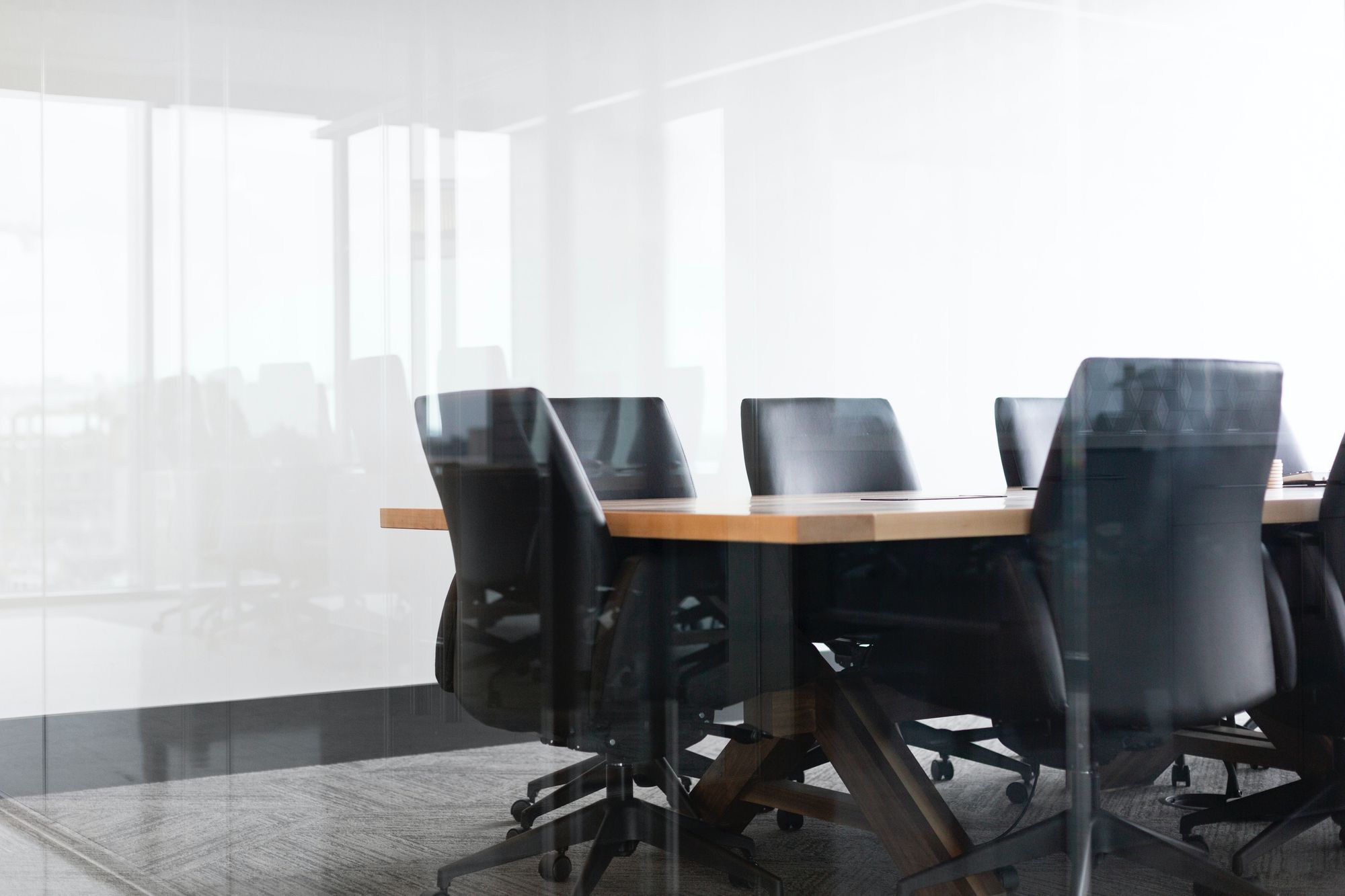 BEST PRACTICES TO TRY
Build a career making the world a better place. What's the strongest driving force for performance in any field of work? Chern's answer: purpose. Chern actively seeks out purpose-driven organisations, which she has found in healthcare. A good indicator is, she says, if your leader champions a vision that resonates with you. And nothing is more meaningful than making the world a better place. "The motivation drives you out of your comfort zone and allows you to push boundaries because you know your work has a higher purpose," she says.
Build a professional reputation as a person of integrity. To establish professional success, one must play the long-term game. This means being someone people know they can trust. "Be true to your word, never fabricate lies," Chern says. "There is no opposition, only potential partners."
Appreciate multiple perspectives. When we go into any meeting, we are likely to push for our own points of view. Sometimes, discussions can stall and conflict can arise. "There are always multiple perspectives to every issue," Chern says. "Communications is all about facilitating win-win situations for everyone." Delivering the right message in the right manner to push for consensus is her bread and butter. "As communicators, we must reconcile what we want stakeholders to understand and actions we want them to take, with what they want to hear and what they want to achieve," she says.
Practice compassion and empathy. One of the most rewarding yet challenging things about healthcare is that it involves plenty of delicate issues. And because these issues can get highly emotional, handling them can get tricky. Chern touches on two values that she falls back on. "Compassion enables us to formulate the right messages and solutions," Chern says. At the same time, she also gently cautions against making emotional decisions: "While empathy can provide good counsel, it should not control judgement or decision making."
Build a happy family. What grounds you in times of adversity? For Chern, it's her family and all the joy, warmth and support that comes with it. Chern says, "a secured source of happiness at home gives you the strength to face failures and take risks at work." What then, does it take to nurture this source of happiness? It's simple. Echoing Chairman and CEO of General Electric Jack Welch, she believes that there is no such thing as work-life balance- only work-life choices. "When I come home, I leave my work at the door."
"There's no such thing as work-life balance. There are work-life choices, and you make them, and they have consequences." – Jack Welch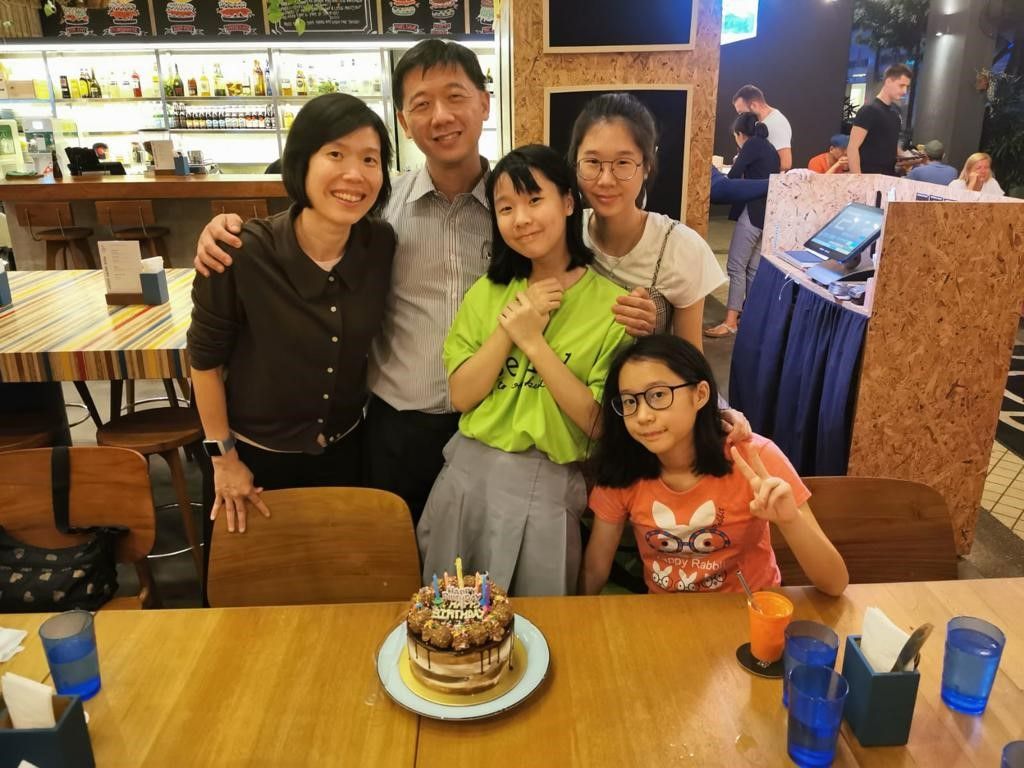 AN INSIDER'S LOOK
On building a community-driven hospital. When Chern was part of the team starting Sengkang General Hospital from scratch,. She was in charge of community engagement. At that time, the CEO had a vision: to build a hospital that is integrated with the community. "We wanted to build a hospital that served the people well beyond our walls. We wanted to empower them to be as healthy as possible. To do that, we really had to get out there, into the community," Chern says.
This then begs the question: how do you get everyone invested in building a community together? The answer lies in a process of genuine co-creation. "Partnerships are crucial. We worked with the general practitioner networks in the North-east region, and community groups like Silver Strong, the fittest group of uncles above 65 that you will ever meet!" she says. "We also worked with schools, social services and grassroots networks to really get at the heart of the issues they care about."
On the nuances of patient care. How is a hospital specially designed by doctors and nurses different from mainstream hospitals? Chern's role at Farrer Park Hospital was to share with the world their vision in providing the entire patient experience. "Everything had been informed by our founding clinicians' own experiences," Chern says. And one key aspect of providing patient-centred care is maintaining a patient's sense of autonomy. And here's a glimpse into how that looked like:
Patient's medical records are integrated with the meal system to account for allergies and unique dietary needs. That way, patients can freely select their meals, and nurses are freed up from taking and checking orders. Further, unlike the rigid bedside tables patients normally get, Farrer Park offers adjustable tables that can be tilted at preferred angles for patients to read or work comfortably. The experiences don't stop there. Beds are equipped with retractable clunky bedside rails and premium bed linen. Hospital rooms are not called wards but suites. Chern says. "As a patient, having control preserves a sense of normalcy. And that's what we want to deliver."
On balancing private interest and public good. Having moved between the public and private sector, Chern has her fair share of challenges, especially when it comes to striking that intricate balance between profit and providing quality care. "There is a perception that the private sector is too commercially driven. And sometimes a bit too free-reign," Chern says. When it came to the public sector, the impression is that it contends with the multitude of restrictions of government bureaucracy. "However, both sides are needed for a well-functioning healthcare ecosystem," she says. "The private sector plays an integral role in serving the health needs of the population."
On leveraging the power of business. Companies are only viable when they find unmet needs and fill them. Since businesses have to be financially sustainable, we need them to drive innovation and fill in those gaps. Pair business thinking with a bold vision and strong philosophy to do good, you get a winning combination. Here's another of Chern's favourite quotes:
"Good business leaders create a vision, articulate the vision, passionately own the vision and relentlessly drive it to completion." – Jack Welch
As an aggregator of private primary health services, Fullerton Health (where Chern is currently based) is taking on an ambitious goal: to fast-track Asia Pacific's journey towards universal health coverage. "We're working with primary care providers in the region to provide quality services to our clients at an affordable price. It's a high demand," Chern says. To make the dream work, you need a diverse team. "We've got our clinicians, our finance team, experienced claim adjudicators, our clinic operators and many more experts." She is hopeful. "The team is dedicated to its founding philosophy to provide affordable and accessible healthcare for all in APAC," she says. And because of that, "I think it will fly."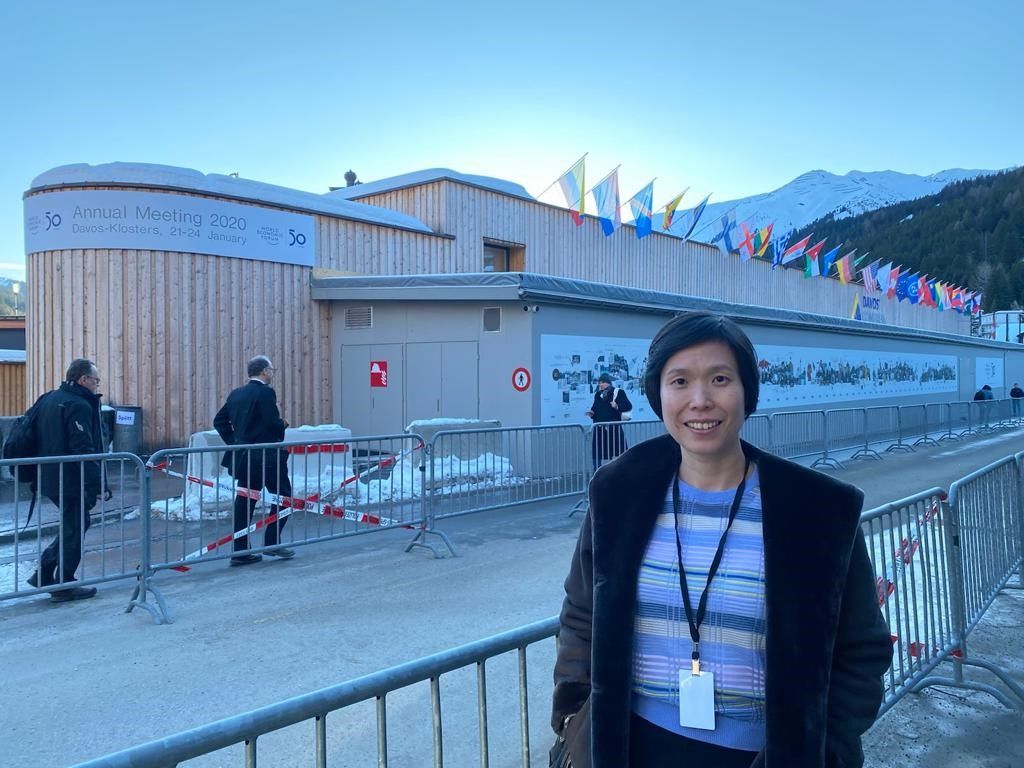 Collaborate, always. If you want to go fast, go alone. If you want to go far, go together. In order to make private interests and public goods work in healthcare, Chern believes that the secret sauce lies in collaboration. Take Fullerton Health's COVID-19 efforts, for example. "In Australia, we had more than 300 nurses and 100 staff support the national COVID-19 hotline and contact tracing efforts," Chern says. "And here in Singapore, we are involved in managing 20 dormitory medical posts- which cared for close to 100,000 migrant workers at the peak of the pandemic. We also ran the 24/7 extended A&E holding facility for a local hospital." When public resources are stretched, collaboration can go a long way.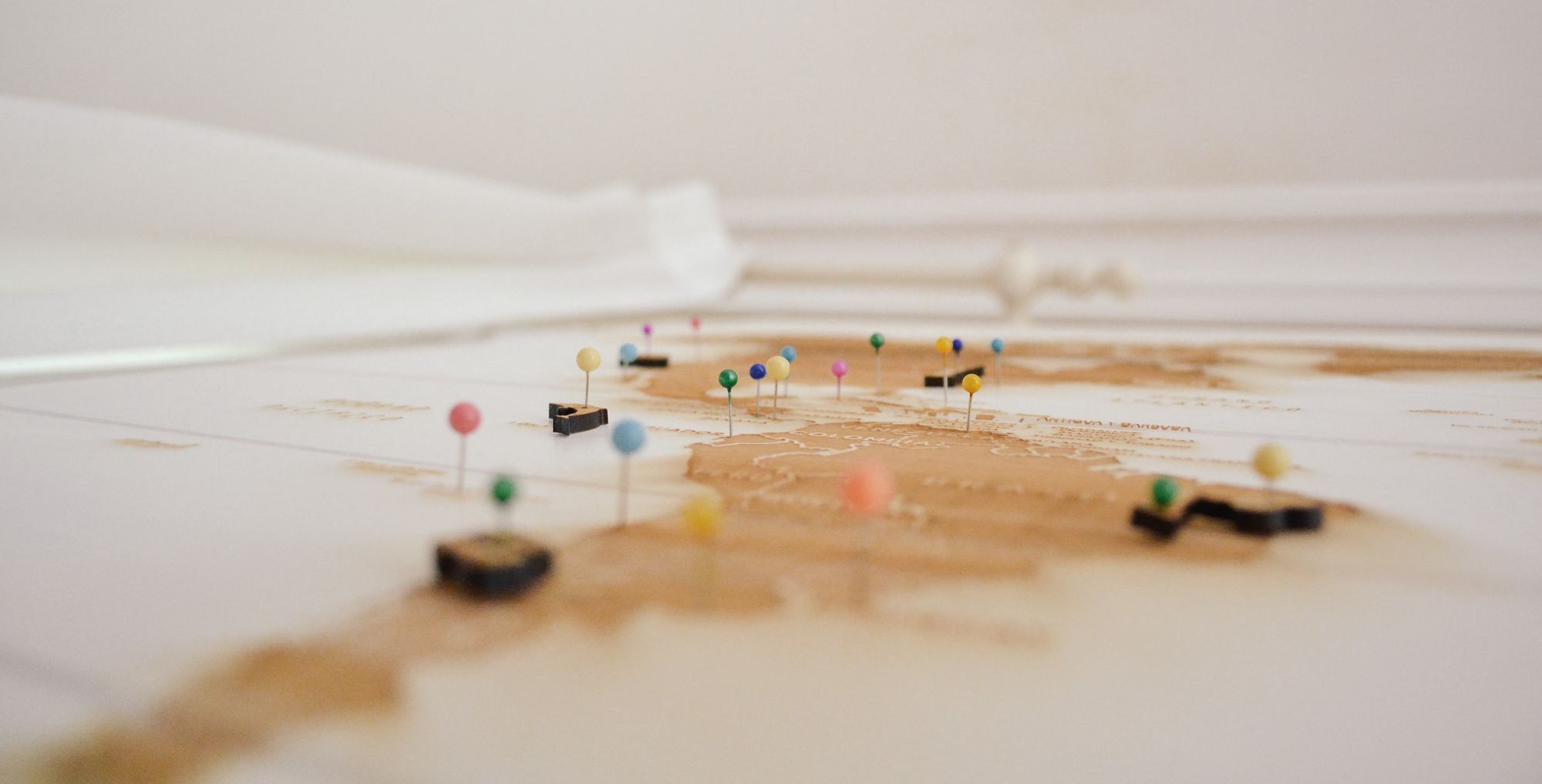 Partnerships during non-crisis periods are equally important. As a member of the World Economic Forum, Fullerton Health is part of the Ending Workplace Tuberculosis (TB) Initiative. "In Indonesia, our Foundation has worked closely with local and international organisations to provide tuberculosis screening since early 2018," Chern says. And their reach has been extensive, covering over 278,075 people across factories, city slums, prisons, boarding schools and rural villages. The objective, was to "through workplaces and supply chains, increase detection rates for people in their most productive years.," she says.
READ.
We've got a formidable list here, indicative of Chern's literary inclinations.
Innovators Prescription by Clayton Christensen
Influence, The Power of Persuasion by Robert Cialdini (This was Chern's 'textbook' back when she had to learn how to pitch to clients and get donors on board prevention at NKF)
Fortune At The Bottom of the Pyramid by CK Prahalad
Buffett: The Making of an American Capitalist by Roger Lowenstei
What it takes: Lessons in pursuit of excellence by Stephen A Schwarzman
And for lovers of fiction, she recommends the following brilliant works:
A Thousand Splendid Suns by Khalid Hosseini
The Saxon series by Bernard Cornwell
The Unexpected Journey of Harold Fry by Rachel Joyce
As well as anything by Patrick Ness, John Boyne and Alan Bradley
Thank you so much for reading.
Stay updated on the best insights from public health professionals.